| | |
| --- | --- |
| Audience | Dispatcher, carrier, logistics provider |
| Task | When a job doesn't go as planned |
| Application | eCargo Premium |
If there is an issue with a job and it needs to be returned, eCargo makes it easy to create a return and give users visibility over it. You can create a return job both with and without an existing job.
---
Skip ahead to 
---
Returning an existing job
It is preferable to create a return using an existing job - this will copy the details of the original job and mark the return job with an 'R'.
Locate the job in eCargo Premium, then right click and select Return.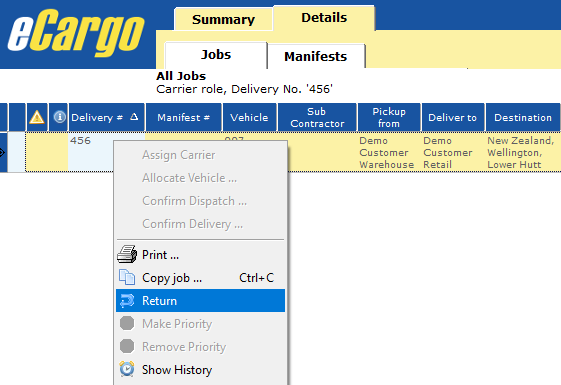 You can then select the reason why the goods are being returned, and a window for a new return job will be opened.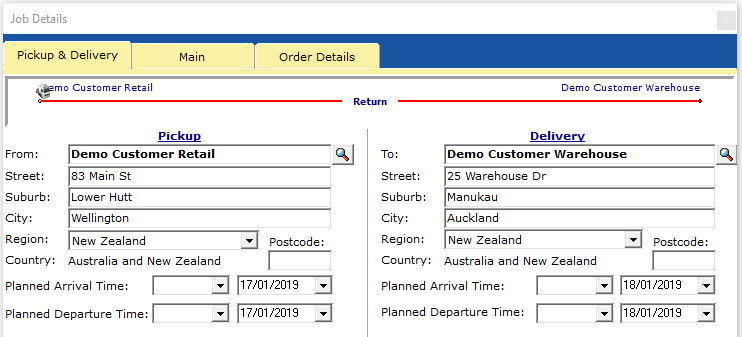 The generated return job is similar to the original job, but pickup and delivery addresses are reversed. In the Main tab, you can edit the quantities of goods, if not all are being returned.

The saved job will have an icon and extra information to indicate that it is a return.
Creating a return without an existing job
If there is no existing job, you can create a return job by creating a new job in eCargo Premium.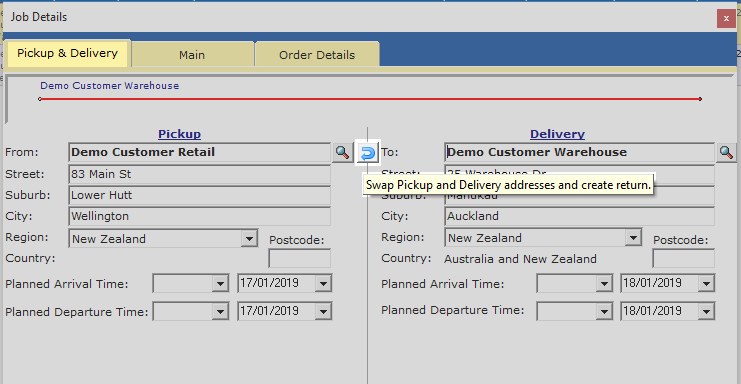 In the Pickup & Delivery tab, fill in the addresses as if you are creating the original job. You can then use the Swap Pickup and Delivery addresses button to indicate that the job is a return.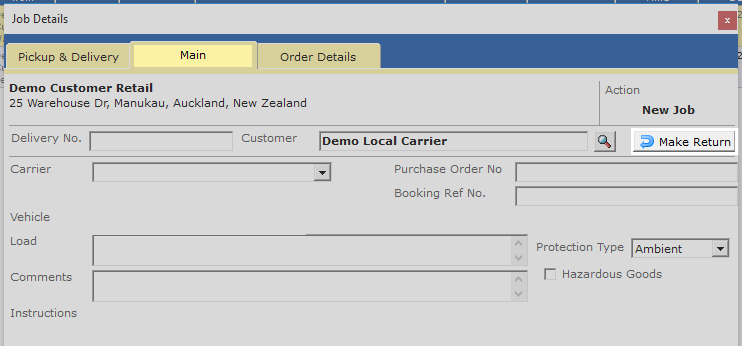 Alternatively, in the Main tab you can select Make Return. This is useful if the job has already been saved and was meant to be a return.