| | |
| --- | --- |
| Audience | Dispatcher, carrier, logistics provider |
| Task | Getting started |
| Application | eCargo Web |
In eCargo Web, you can do back-office tasks like invoicing, as well as use eCargo Web Dispatch to update your existing jobs.
---
Skip ahead to 
---
Dispatch
Note: eCargo Web Dispatch allows you to view and update jobs - if you need full dispatch features (including creating jobs), see eCargo Premium.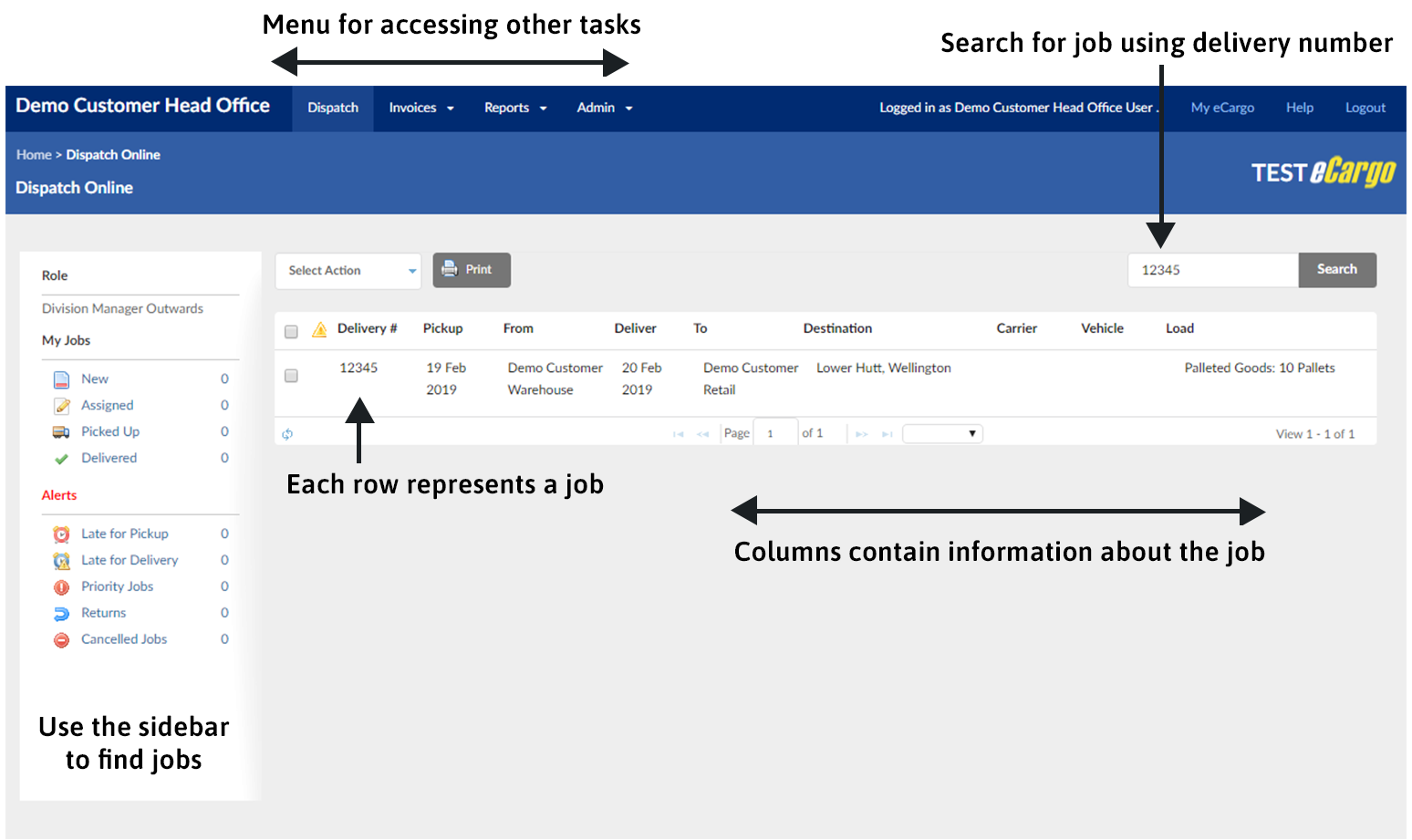 When you log in to eCargo Web, the first screen you see is for eCargo Web Dispatch.
In Dispatch, you can see a summary of your current jobs in the sidebar. Clicking on the jobs in the sidebar will display more detail about them in the main table of jobs.
In the table, each row represents a job, and information about the job is found in the corresponding columns. You can use the checkboxes to select jobs and then action them using the Select Action drop-down selection.
Clicking on a job shows opens a Job Details box, which contains more information and options for  updating and actioning the job.
Invoices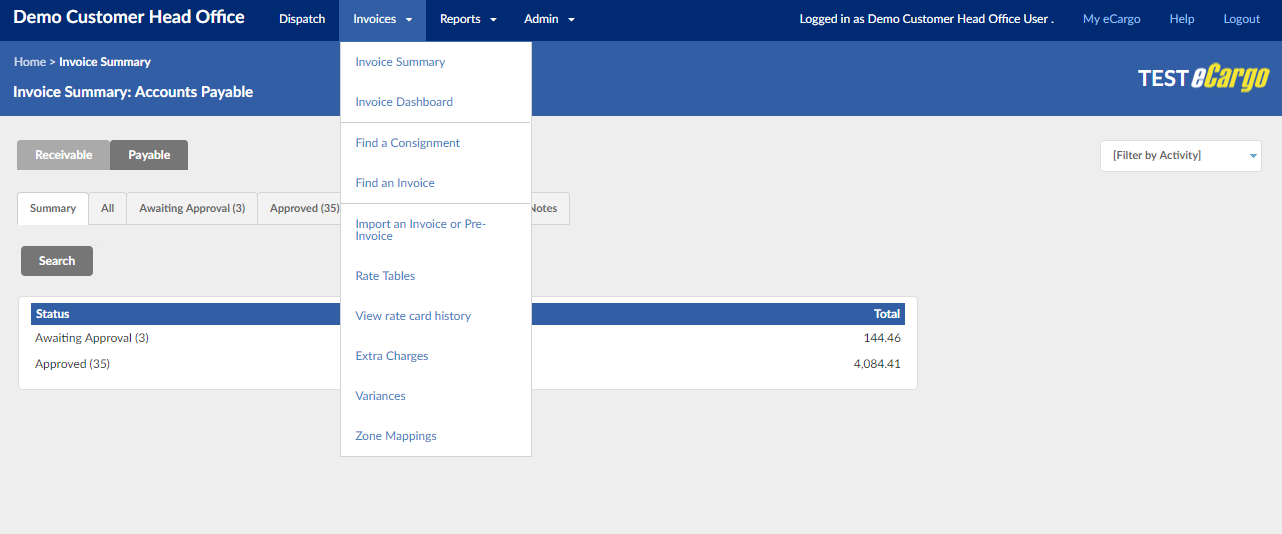 In Invoices, logistics providers can find invoices and change invoicing-related information - like rates and zones.
For more information, see Creating an invoice.
Reports

In Reports, logistics providers can generate and export a number of reports.
For more information on reports available, see Reporting.
Admin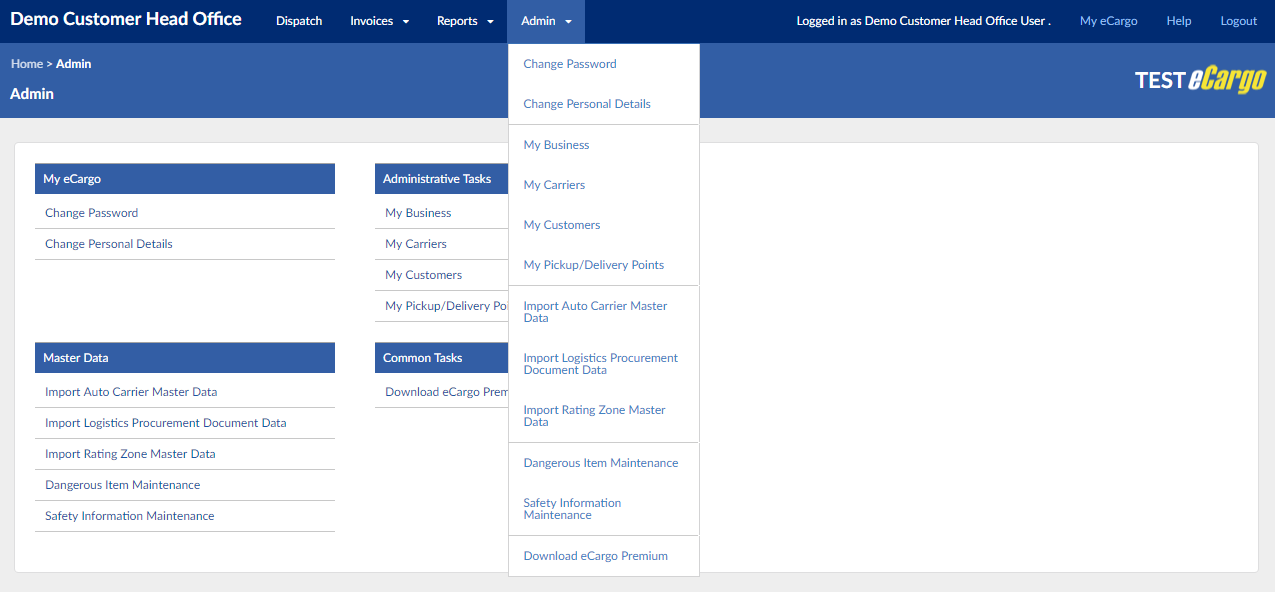 In Admin, you can
Manage your eCargo account
Download eCargo Premium
Logistics providers can also