New features
The rate management screens and rating engine have been rebuilt from the ground up. The new features provide you with a more robust solution to manage rates and accurately calculate your freight costs.
User administrators can now view what authorisations and system access their users have in eCargo, this includes which reports the users have access to. Currently these screens are read only, however we are working the next stage of this feature which will allow user admins to change a user's authorisations and add/remove access to different reports.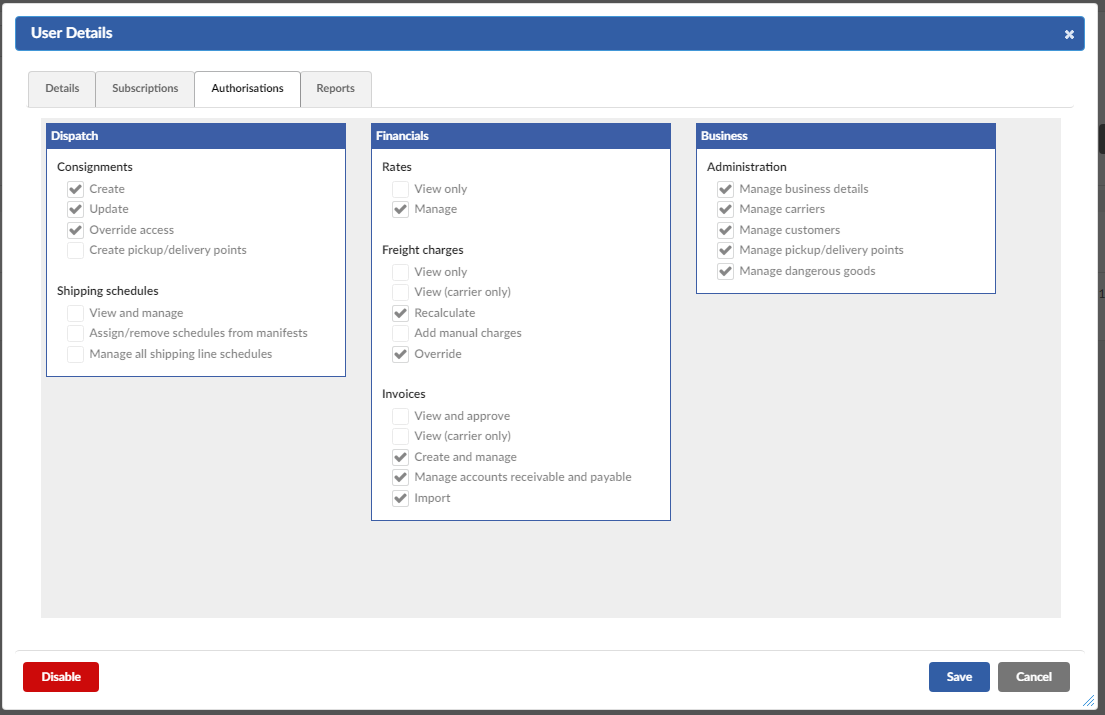 A new master data report is now available to download all your customer, carrier and delivery address information.
Bug fixes
Fixed an issue which prevented the editing of errored freight charges, or adding spot rates, and subsequent invoicing of the amended charge.
Fixed an issue where withdrawn/cancelled consignments were not appearing in an invoice details report.
Shipping schedule date changes will now cascade down to the tranship ports.