New features
Maintaining shipping containers: You can now maintain the list of shipping containers on an order which had been sent via your customer's EDI (interface). This allows you to make any adjustments above loading is complete and if the EDI data received was not correct or complete.
Custom invoice files: Once freight invoices have been created many of you would like to download the invoices and import them into your ERP/financials system to update AP/AR. To streamline this process we have built a facility that allows us to setup a custom invoice file format which is specific to your ERP. This allows you to download invoices from eCargo in a format which your ERP system understands.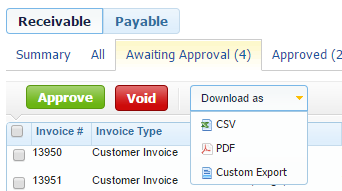 Bug fixes
Dispatching manifests: Fixed an issue where some users were unable to dispatch a manifest, and the deliveries on that manifest, if they had not created the manifest.