The following describes the steps for setting up a new business user.
If you have the correct authorisations to administer business (My Business) or your customers business (My Customers), then you can create and maintain users for that business.
Navigate your way to online menu Admin > My Business (or My Customer). A list of available businesses will be provided. Select and click on the business you require to add a user for.

Then navigate to the 'Users' tab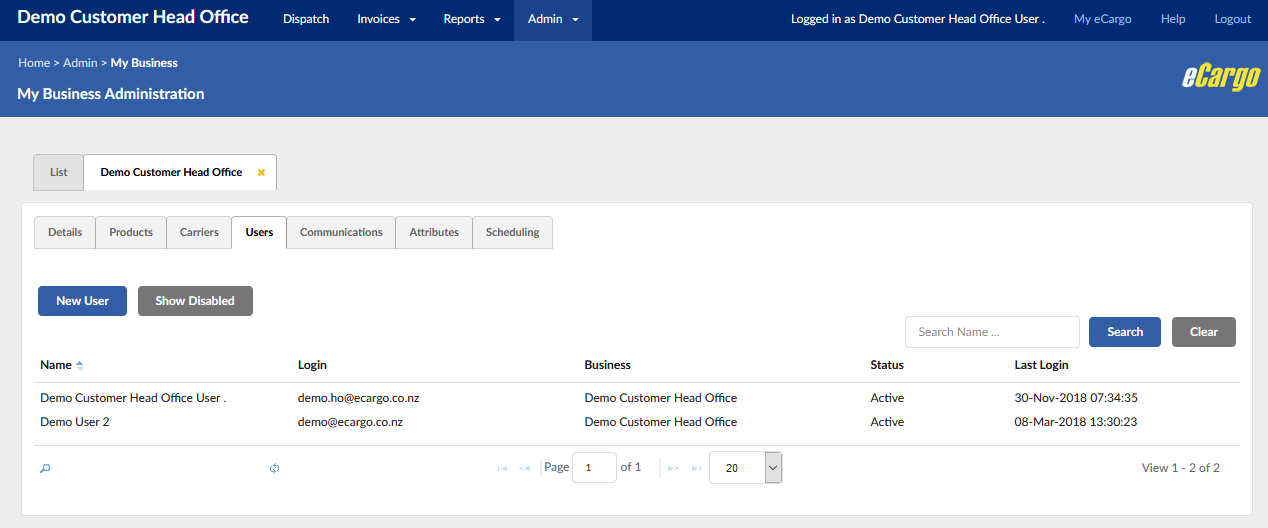 The Users tab will display all active user names and login details.
Using the 'Show Disabled' option will show all deactivated users.
Adding a New User:
All fields with a red asterick * must be filled.
Press Save once complete.
Login

Unique name used to log in to the eCargo application, e.g. email address.

Password

The password needs to be 6 characters or more. You must have at least one lower case letter.

We will provide  password strength feedback to encourage the use of strong security passwords.

Email

Email address used to send all forms of communications, notifications and alerts to.

Must be a valid email address.

Access Level
A list of user templates will be provided. Please select the access level that most suits your users job description.